Computer Generated Forecasts
Forecast-Chart.com provides objective, unemotional computer generated
forecasts for stock indexes, interest rates, currencies, and the US economy.

Hundreds of Financial Charts and Forecasts!
At Forecast-Chart.com, you'll find hundreds of financial charts and forecasts.
Five year charts, ten year charts and charts covering many decades are shown
for stock indexes, currencies, interest rates and the economy. The
longest term chart is one hundred and seven years for the Dow Jones Industrial
Average.

Graphic History of the Financial Markets
Great efforts have been made to provide an extensive collection of financial
information in graphic form. Just one glance at a long term chart can provide
tremendous insight into the historical behavior of the financial markets.

These pages were designed to help you to chart a better course for your financial
future based on the wisdom gleaned from a graphic history of the financial
markets.

Organization
Forecast-Chart.com is a service of SignalTrend Inc., a Texas Corporation.



I wish for you the greatest of success!

J. C. Phillips
Editor of Forecast-Chart.com and President of SignalTrend Inc.

Forecasts, charts and analysis...
for stock indexes,
currencies, interest rates, and the economy.

______________________________________________________________________________


Links to the following pages are provided at the bottom of most pages in this site: Terms of Use & Disclaimer, About Us,
Report a Problem with this Page, Contact Us and Site Map. SignalTrend Inc. 2008 - 2012, All Rights Reserved
Privacy Policy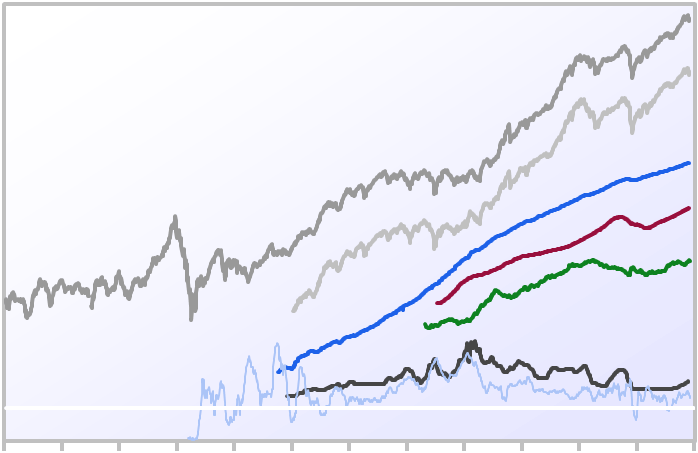 Forecast-Chart.com provides forecasts, charts
and statistical commentaries and numerous
data tables for hundreds of financial indexes.
They are updated monthly, quarterly or annually.

All of the forecasts, charts, commentaries and
tables available at Forecast-Chart.com are
produced by Forecast-Chart.com.

Forecast-Chart.com's publications are not
syndicated or available in feeds. So, you will not
find Forecast-Chart.com's commentaries,
charts or tables in any other website or
publication!

For a more detailed version of the above chart, click STOCK MARKET FORECAST, then MARKET
TREND RESEARCH, then 100 Year Chart.


GNP:
US Gross National Product.

Prime Rate:
U.S. Bank Prime Loan Rate.

DJIA:
Dow Jones Industrial Average (monthly close).

S&P 500:
Standard & Poor's 500 (monthly close).

Home Prices:
US House Price Index - Purchase Only Index, by the Federal Housing Financing
Agency.

Inflation:
Points above the white line indicate inflation. Points below the white line indicate deflation.

US Dollar:
Trade weighted index of the value of the US Dollar by the Economic Research division of
the Federal Reserve Bank of St. Louis.

Updated March 20, 2019.






0%

21%